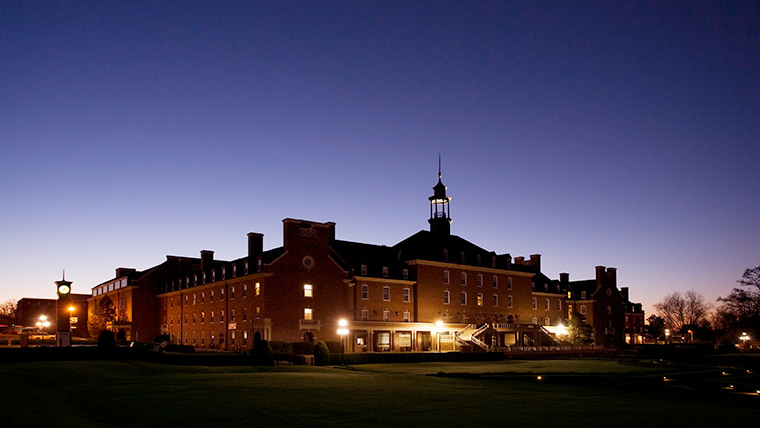 A Gracious Georgian Retreat in the Heart of OSU
Linked directly to Oklahoma State University's famed Student Union, the historic Atherton Hotel at OSU has long been the go-to gathering place for students, alumni and visiting dignitaries. Capturing the academic community's rich traditions, this gracious Georgian boutique hotel features the beautifully renovated accommodations, attentive service and thoughtful amenities expected of a hotel that has earned a place among the Historic Hotels of America. Whether guests are heading to the Ranchers Club, Stillwater's finest restaurant; raising a toast to academic achievement in the Lounge; or admiring the hotel's collection of original artwork by some of Oklahoma's finest artists, they'll experience Old World hospitality in a beautifully updated setting.
The Ranchers Club
Rich hardwoods, soft leather seating and beautiful original artwork of Oklahoma and Texas ranches define the comfortable elegance of The Ranchers Club.
more details
our history
Dubbed the "Waldorf of the West" when it opened in 1950, the Atherton at OSU was the first purpose-built hotel located in a university Student Union.
more details
Campus
With picturesque landscaping and Georgian architecture prominent throughout its 700 acres, OSU is one of the most beautiful campuses in the region.
more details
Where Old-School Service
Meets World-Class Style