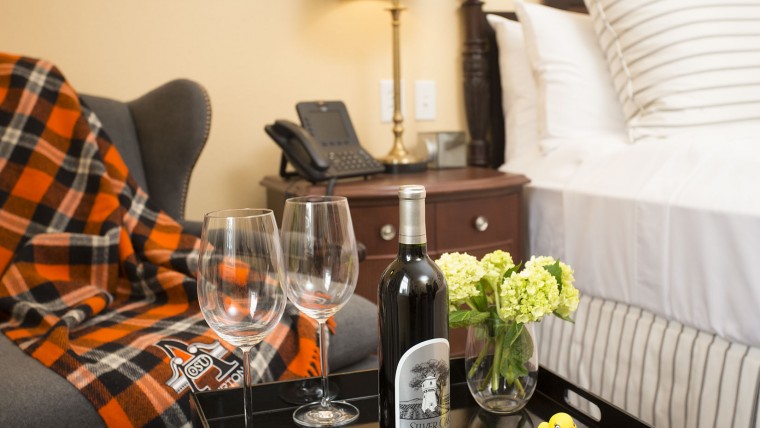 The Hospitality Hub of OSU Hotels in Stillwater
Overlooking Oklahoma State University's picturesque Formal Gardens and Theta Pond, the Atherton's 69 guest rooms allow guests to move quickly from blissful tranquility into the rhythm that makes the surrounding campus exciting and inspiring.
The Ranchers Club
Rich hardwoods, soft leather seating and beautiful original artwork of Oklahoma and Texas ranches define the comfortable elegance of The Ranchers Club.
more details
our history
Dubbed the "Waldorf of the West" when it opened in 1950, the Atherton at OSU was the first purpose-built hotel located in a university Student Union.
more details
Campus
With picturesque landscaping and Georgian architecture prominent throughout its 700 acres, OSU is one of the most beautiful campuses in the region.
more details
Where Old-School Service
Meets World-Class Style