Cool Off With An Iron Monk Brew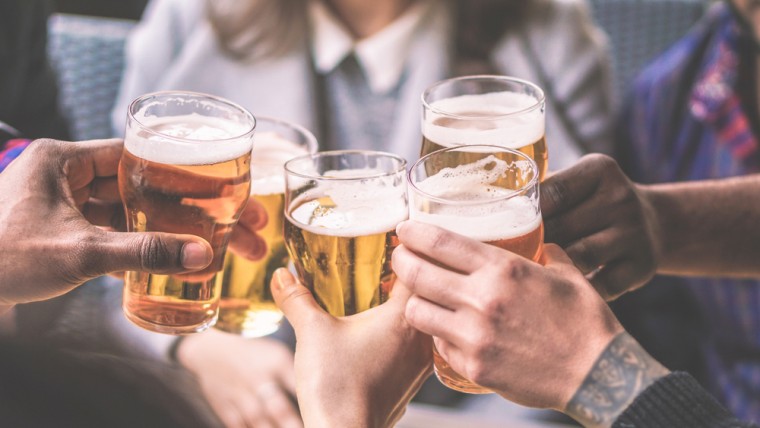 As the weather warms this spring, make your way to one of the Atherton at OSU restaurants to cool off with a local beer! Crafted by our friends at Iron Monk Brewing Company, each of their premium creations, from malt-forward ales and IPAs to dark stouts and sour wheats, satisfy every preference and palate across 14 varieties—many of which we have on rotation.
When at The State Room, located right inside of our hotel, you don't have to go far at all to sample a stellar selection, which pairs nicely with some savory dishes, including the Seafood Cocktail Bowl as well as Tenderloins served with Vegetable Kabobs. We're even proud to serve an Iron Monk exclusive brown ale suitably named the Rusty Revolver, in addition to a few other specials that only get poured here.
Across the way at The Ranchers Club, our upscale steakhouse boasting distinct western flair, Iron Monk brews complement a full menu of indulgent options—ribeyes, filet mignons, strip loins and beyond. Here, it's refreshingly easy to taste your way through our taps and find the perfect partner for your evening.
Whether you're celebrating a Cowboys victory with your friends and family or talking business with colleagues, the Atherton Hotel at OSU is the perfect place to sip the best of Stillwater's craft brew scene without ever having to leave campus.
Back
The Ranchers Club
Rich hardwoods, soft leather seating and beautiful original artwork of Oklahoma and Texas ranches define the comfortable elegance of The Ranchers Club.
more details
our history
Dubbed the "Waldorf of the West" when it opened in 1950, the Atherton at OSU was the first purpose-built hotel located in a university Student Union.
more details
Campus
With picturesque landscaping and Georgian architecture prominent throughout its 700 acres, OSU is one of the most beautiful campuses in the region.
more details
Where Old-School Service
Meets World-Class Style